ANDERSON PLAYGROUND PARK / 
KATE JACKSON PARK
BEAUTIFICATION PLAN 2020
Anderson Playground is located on the immediate south side of Kate Jackson Community Center which was named after Kate Veronica Jackson in recognition of her significant efforts to develop and fund Tampa's first public playgrounds administered by trained directors.
Anderson Playground / Kate Jackson Park underwent its first major renovation in the late 1990's and was introduced to Hyde Park residents and area visitors in 2000. The splash pad guarded by four stately lions, the existing play set, picnic and party tables along with beautiful benches throughout the Park were generously donated by the F. E. Lykes Foundation. The committee for improving Anderson Playground / Kate Jackson Park embarked on a development plan to raise funds for the cost of beautification improvements to this unique and valuable South Tampa Community asset.
Additional funding, support and sweat equity was provided by Hyde Park residents and the City of Tampa Parks & Recreation Department. After twenty years of use, enjoyment, and the Florida sun and rain, it is time to refresh and upgrade the equipment and landscaping.
This current project is being undertaken with the assistance of the City of Tampa Parks and Recreation Department, Historic Hyde Park Neighborhood Association, Inc., Hyde Park Preservation, Inc. and Hyde Park Community Fund. Our objective is to begin these improvements today with a target completion date by February 2021.  The generous support from Hyde Park Village, local and national businesses, families and individual donors will help turn this vision into a reality!
Why Improve the Park?
In today's suburban environment, high quality green space is more important than ever. This gateway oasis of peace and beauty is at one of the key entrances to our historic neighborhoods and shopping districts. With the City being pressed to maintain and improve infrastructure and services, the neighborhoods need to step forward to accommodate a community need which impacts our quality of life.
Planned Improvements
Commitments have been made from the City of Tampa Parks & Recreation Department, subject to inclusion in their 2020-2021 budget, to include:
New 2-5 year old playground set and base to be installed in Southwest section of playground
Resurfacing existing basketball courts with new goals and nets
Mulch, resod and install new trees and ground plants where needed
To date, charitable donations in excess of $75,000 have been donated by local Neighborhood Associations, Hyde Park Village, Goody Goody and families. These donations will be used to:
Refurbish all Benches/Plaques
Install new 3 bay x 6 swing set and add 2 bay 4 swing toddler swing set in existing footprint
Repaint all gates, surrounding entrance area wrought iron, all decorative chain, posts and caps through Park
Trees to be planted throughout Park and Morrison Avenue on north side right of way between Packwood and Rome
Plants and bushes to infill existing hedgerows and landscape beds
Neighborhood and community involvement will be integral to the success of this project.
How Can I Contribute to this Project?
The committee has developed a plan for various levels of contributions to this project. With the creation of Hyde Park Community Fund in 2013, a tax exempt 501(c)3 organization, your contribution is tax deductible as a charitable contribution. Your contribution will be acknowledged with a receipt from Hyde Park Community Fund. You may contribute through the Hyde Park Community Fund website – www.hydeparkfund.org and select the Kate Jackson Park Fundraiser tab.
Levels of Contributions
Platinum Sponsor $10,000+ Contact Committee for More Information
Gold Sponsor $5,000 – $9,999 Tree with Plaque or other dedicated element
Silver Sponsor $1,000 – $4,999 – Picnic Table with Plaque or other dedicatedelement
Bronze $200 – $999 Brick Pathway (1-5 engraved bricks) $200/brick
Green Star $0 – $199 Friends of Anderson Playground / Kate Jackson Park
All donations will be recognized website postings and marketing materials for this fund raising event.
Checks should be payable to Hyde Park Community Fund Inc. and mailed to Hyde Park Community Fund, 2905 Bayshore Blvd, #200, Tampa, FL  33629.  Your comments and suggestions concerning this project are appreciated with your donation.
HPCF Disclosure
Hyde Park Community Fund Inc. is a 501(C) (3) Nonprofit organization.  Federal income tax deduction is limited to monies contributed in excess of the value of goods or services provided.  A copy of the official registration and financial information may be obtained from the Division of Consumer Services by calling Toll-Free (1-800-HELP-FLA) or online at www.FloridaConsumerHelp.com.  Registration does not imply endorsement, approval or recommendation by the State.  Registration #: CH40241
Kate Jackson Park Fundraiser
$85,276 of $100,000 raised
You may give any amount between or above those categories listed here. Pick the "Give What You Can, Minimum $25.00" and then enter the dollar amount in window above categories.
You may Donate with PayPal, Credit Card-(through PayPal system), or Offline-(mail in Check or personally deliver check)
You must fill out the form Info lines with red asterisk ( red * ) for the donation to be processed regardless of payment method.
All payments are secured through PayPal portal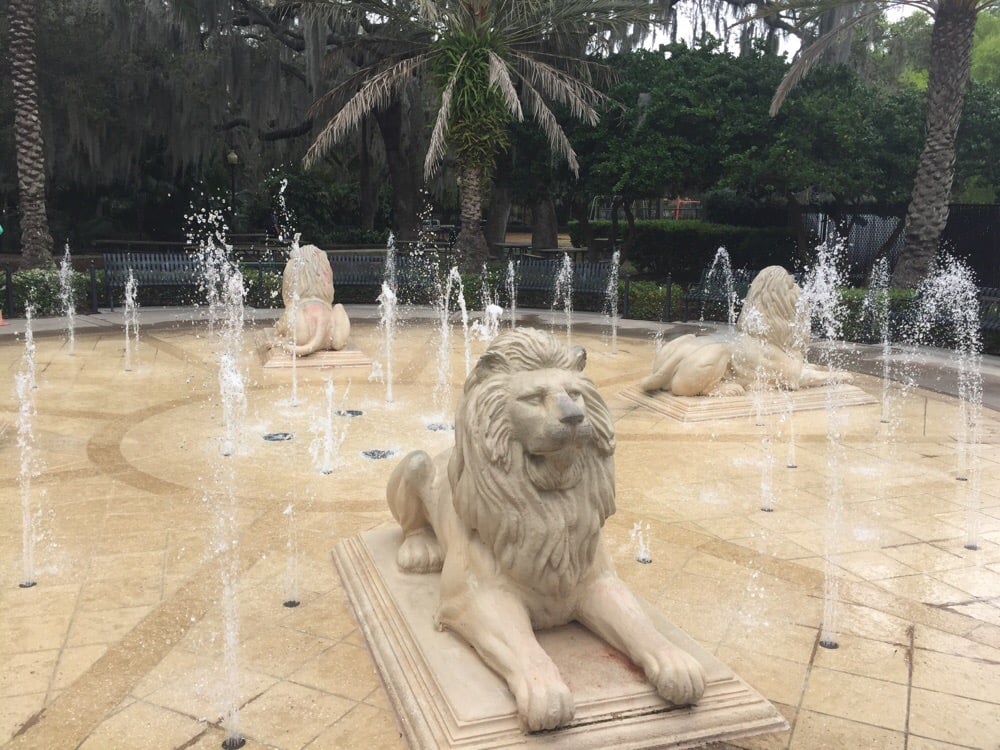 A Special Thanks to Our Sponsors